Malaysia, October 2000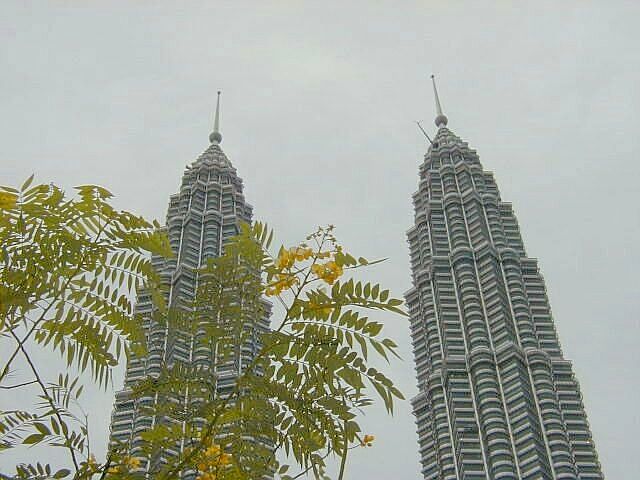 On this visit, we acted only between Kuala Lumpur international airport (KLIA) and the city centre of Kuala Lumpur (KL). We had no time to go out, since the schedule was tight. Three day's National Symposium on Chemistry Natural Products was succeeded by The 2000(20th) Meeting of the Coordinating Board of the Regional Network for the Chemistry of Natural Products in SouthEast Asia (for 3 days).
The venue of the first half was Mines Resort Spa located after old Tin mines. This Pond after mining tin is the deepest artifitial pond of the world.
We were impressed to see the modern transportation system, such as sophiscated Highway, the world-longest driverless Light Rail Transit, (LRT), well equiped Internet system, local area network (LAN) in every room of the hotel, definately, several steps ahead of Japan in "IT" revolution.
The picture is the world highest building, Twin Tower. Visitors can climb up to the corridor for free, but long queue is requested to get the ticket. From the top, beautiful Garden Park can be seen.
At the Medicinal Plant Garden in University of Putra Malaysia (UPM), we saw famous dye plant, Henna and anti-diabetic herb, Morinda.
During the Board Meeting, we found a cosy Irish Pub near the hotel, where Guiness was served with shamrock on the foam.
NPCRs (National Point of Contact Representatives) at Party held at Local Seafood Restaurant.